Interactive Digital Media Specialist Job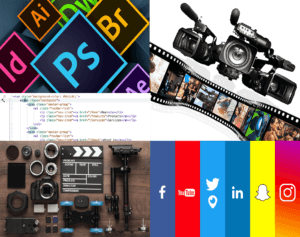 Do you have a passion for social media?
Do you love making graphics and photography?
Do you make awesome videos and other media?
Do you know how to develop and maintain websites?
Are you a problem solver?
You could have the opportunity to further your career by joining an innovative third generation family dealership dedicated to ethics, integrity and community. We are the largest automotive retailer in East Texas and currently experiencing tremendous growth.
The job description for this position is very fluid. Maintenance of websites, managing multiple social media accounts, creating graphics and custom videos are just a few of the things covered by this position. You will have the freedom to create all different kinds of media using the latest technology. Being involved in the sponsoring and attending of several fun local events and gathering media during those events is always a blast. We have a very fun and interactive workspace. You will learn how to and be involved with marketing both digitally and traditionally. This is probably the most fun job at our entire dealership!
-This is a full-time career with great potential
-Full benefits
-Great pay plan
-Paid training
-Salary commensurate with experience
-Freedom to create art using digital
Qualifications:
*You must be a problem solver
*Working knowledge of the Adobe Suite of programs is a plus
*Being able to use Apple programs like Final Cut Pro is a plus
*You must be fluent in social media and understand how each system works
****Above all you must have a great attitude and be willing to learn****