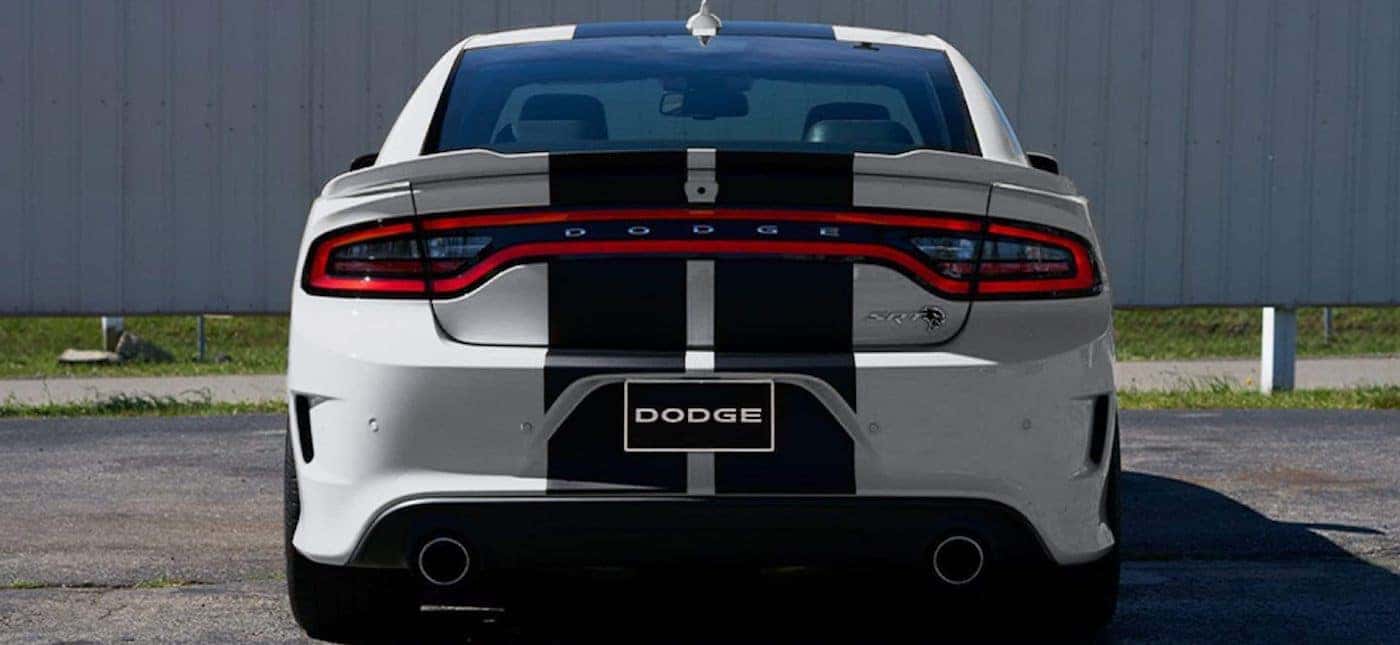 SRT stands for "Street and Racing Technology," and represents the Fiat Chrysler division devoted to performance-optimized vehicles. While SRT was formerly found on Dodge, Jeep, and Chrysler models, today this technology is specifically designed for Dodge alone, creating supercharged classics such as the Dodge Challenger SRT, Dodge Charger SRT, and more. SRT is all about speed, power, and heart-pounding performance, so if you're looking for a new car in Tyler that can ride with pride, a Dodge SRT is an exhilarating choice.
SRT Vehicles
Over the years, more and more Dodge models have adopted SRT technology, providing extra muscle to the already thrilling lineup. Today, %%target_city_2% drivers can harness the power found in these classics:
Dodge Challenger SRT
Dodge Challenger SRT Hellcat
Dodge Challenger SRT Hellcat Redeye
Dodge Challenger SRT Demon
Dodge Charger SRT
Dodge Charger SRT Hellcat
Dodge Durango SRT
While any SRT vehicle will give you an extra boost of speed, these models aren't only about hair-raising 0-60 times. Any Dodge bearing SRT is built and designed for an optimized driving experience, including better handling, control, and braking, giving you the confidence and capability to handle any Marshall street with ease.
Why Buy an SRT?
Each Dodge SRT houses a variety of features and options, but across the board, you'll find performance-driven elements designed to awaken the racer within:
Aerodynamics: Years of thought and attention have gone into the SRT exterior design to make these vehicles more aerodynamic for better, smoother handling. Many SRT vehicles include spoilers, air induction hoods, wide-body styling, and other modifications designed to reduce drag and improve handling.
HEMI Engines: Each SRT Trim is powered by a monstrous Supercharged HEMI® V8 engine. From the modest 475 hp and 470 lb-ft of torque producing Dodge Durango to the Challenger SRT Hellcat Redeye that puts out a dominating 797 hp and 707-lb-ft of torque, each vehicle is focused on one thing: speed.
Brembo Braking: The Dodge SRT sports high-performance Brembo calipers and slotted brakes to take the heat and give serious stopping power.
When you add up all these features and more, it's clear that Dodge SRT is a force to be reckoned with, combining power and style for an altogether unstoppable vehicle.
Find your New SRT Model in Longview
What does Dodge SRT mean? It means you're about to drive home a performance-focused icon 50 years in the making. Find yours at Peters Chevrolet Buick Chrysler Jeep Dodge Ram Fiat, where our friendly sales team can answer all your questions and get you behind the wheel for a test drive today!