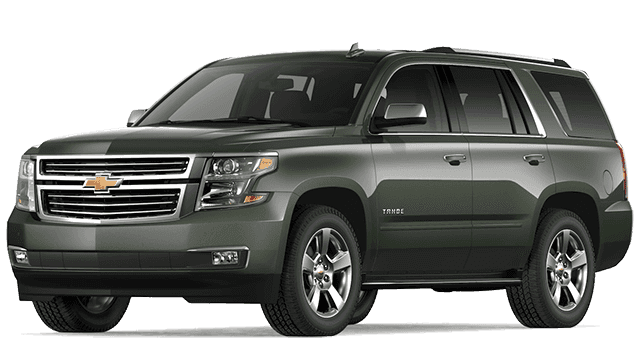 Tahoe LT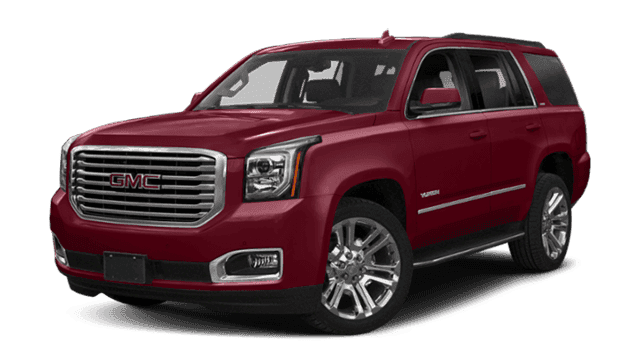 Yukon
2019 Chevy Tahoe LT vs. 2019 GMC Yukon
Performance
Between the Chevy Tahoe vs. GMC Yukon, the Chevy Tahoe specs are more impressive. Both share the option of a 5.3L V8 engine, but the Tahoe was tested as the faster vehicle by Motor Trend. The Tahoe zoomed from 0 to 60 mph in just 6.7 seconds, while the Yukon was a little off base at 6.9 seconds. Motor Trend also found that the Tahoe had much better stopping power than the Yukon. The Tahoe stopped from 60 to 0 mph in just 121 feet, while the Yukon took 130 feet to do the same. That's a difference of nearly 10 feet! How do you think the Yukon's subpar braking power would fare on a rainy day?
Capability
In our SUV comparison, we found that the Chevy Tahoe specs are more impressive when it comes to towing capabilities. The Chevy Tahoe has a minimum standard towing capacity of 6,400 pounds, which is 100 pounds more than the GMC Yukon. Plus, the Tahoe can tow up to 8,600 pounds when properly equipped. The GMC Yukon tops out at 8,500 pounds. If you need to tow heavy cargo, then you can feel much more confident choosing the Chevy Tahoe over the GMC Yukon.
Take Your Test Drive Today!
Now that you've compared the Chevy Tahoe vs. GMC Yukon, why not take a test drive? Visit Peters Cars to try the Chevy Tahoe in Longview, near Marshall and Tyler. Need more information? Read more about the 2019 Chevy Tahoe interior and compare the Tahoe to the Chevy Suburban!