Tips on How To Unlock A Steering Wheel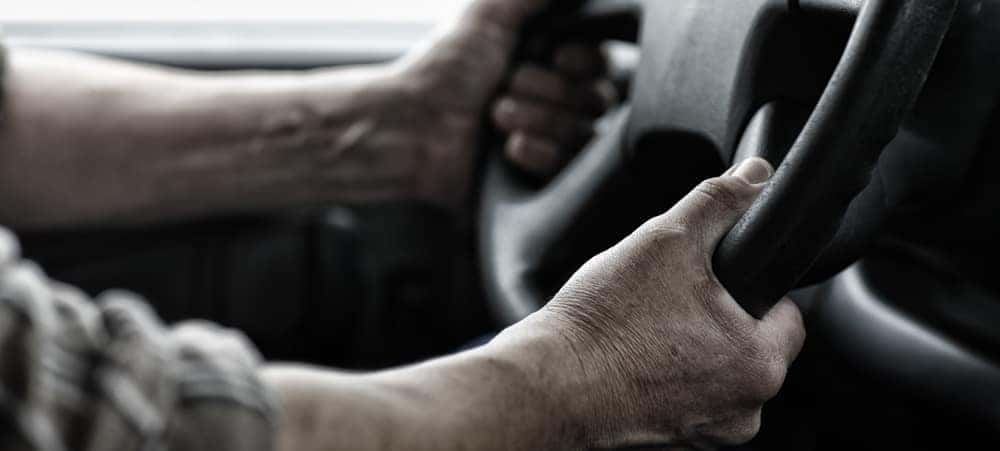 Most people don't realize when they've locked their steering wheel until they try to drive somewhere. If your key isn't turning in the ignition or you are having a hard time starting your vehicle, there is a good chance your steering wheel may be locked. There is no need to fret, unlocking a steering wheel is pretty easy. The biggest key is to avoid panicking and to contact a Longview service center if you feel stuck.
Steps to Unlocking a Steering Wheel
Locking a steering wheel generally happens on accident and can be easily undone. Follow these tips to increase your chances of successfully unlocking your steering wheel while avoiding damaging any internal components of your vehicle.
Avoid Excessive Force: You can't simply muscle your way out of a locked steering wheel. In fact, attempting to force the wheel can damage parts of the steering mechanism. Instead of relying on force, you want to turn the key to the "on" position and use varying amounts of pressure while wiggling the wheel back and forth.
Try Different Techniques: If you are having trouble getting your key to the "on" position, slowly turn it in the ignition with one hand while slowly adjusting the wheel back and forth with your other. This gentle movement and pressure can realign things.
Use a Different Key: If you find your normal key just isn't working, head to your Chevrolet, Chrysler, Dodge, Jeep, Ram, Fiat dealership and have them make you a new one. Over time, a key's shape can deteriorate with regular wear and tear. If it degrades enough it is possible that your key is no longer able to engage your vehicle's tumblers. A dealership will be able to make a fresh key using the serial number of your vehicle so you aren't getting a copy of a worn key.
Contact Peters Chevrolet Chrysler Jeep Dodge Ram Fiat for Additional Assistance
If you have tried all our tips on how to unlock a steering wheel and are in need of further assistance, our service center in Longview is available to help. Contact us today so a member of our team can help walk you through unlocking your steering wheel and put you back on the road around Tyler. For more service tips, check out our helpful guide on what timing belts do and how to know when one needs to be replaced.