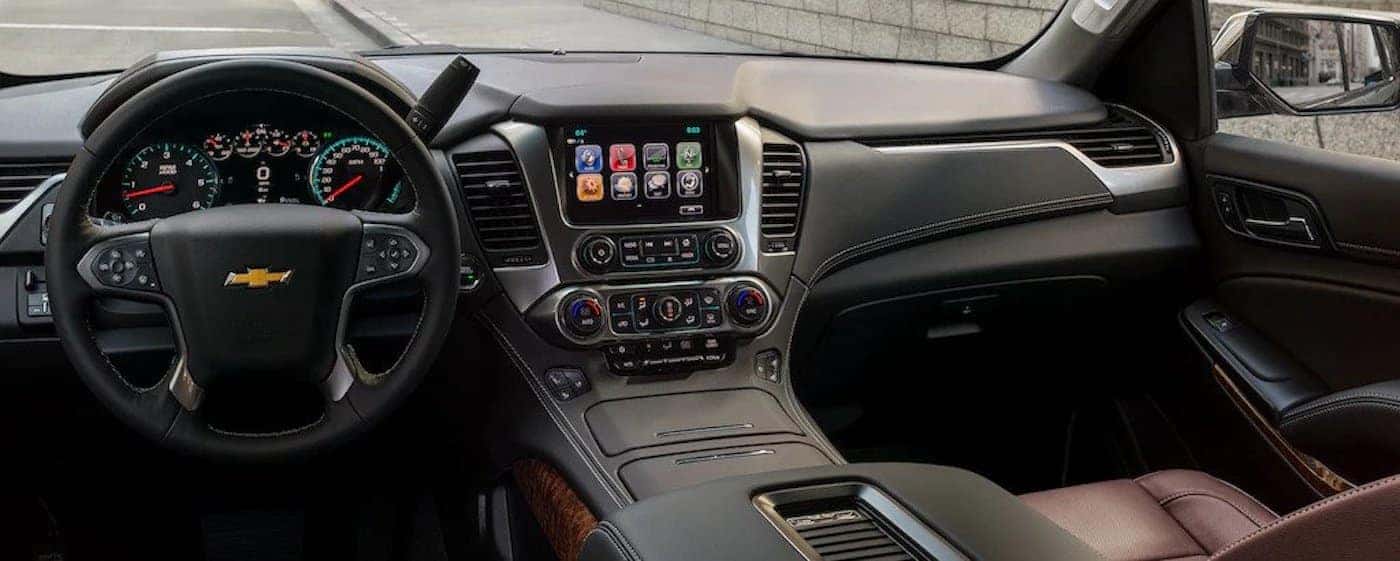 We all know that feeling: you're cruising down the road with the window down, feeling the wind through your fingers. All of a sudden, the check engine light code comes on, and you get an uneasy feeling in the pit of your stomach. But don't worry, Tyler drivers shouldn't panic. Instead, the Peters Chevrolet Buick Chrysler Jeep Dodge Ram Fiat service department will help walk you through the easy steps of how to reset the check engine light in the event that there isn't an issue with your car. Whether you need to reset your check engine light, learn how to clean your windshield properly, or need advice about creating a winter emergency car kit, we can help.
1) Keep Driving
Unless your ride is noticeably uncomfortable or it's apparent that it is not safe to drive, then sometimes the best way to reset the check engine light is to keep driving your car and let the light go off on its own. Sometimes the check engine light just comes on due to minor things that don't necessarily require any mechanical work, so Longview drivers shouldn't worry too much at first, especially once they learn how to reset the check engine light.
2) Turn Your Car On and Off
Another way to reset the check engine light code that Marshall drivers can try is to turn the car on for about a second and then turn it off. Doing this will cause most vehicles to reset the trouble codes and the check engine light will turn off. Most vehicles will activate this restart process after turning the car on and off about three times.
3) Disconnect the Battery then Reconnect
You can also try disconnecting the battery. It will require a little elbow grease, but once you have the battery disconnected, leave it out for about fifteen minutes. You will then need to put your key into the ignition and turn it to the "on" position about three times. Ideally, this will clear the data, turning off the light. You can then reconnect the battery and turn the ignition on. After about a minute, the check engine light code should be off. If you are light on tools to remove the battery, visit Peters Chevrolet Buick Chrysler Jeep Dodge Ram Fiat to get more service tips.
4) Checking Your Gasoline Tank Cap
Another thing that you can do to reset a check engine light is to check the cap of the gasoline tank. Sometimes it might get cracked or loosened, which can cause fumes to leak, and thus the check engine turns on. If the cap is loose, all you have to do is remove it and place it back firmly.
If the Engine Light Comes on, Have it Serviced at an Auto Shop
Have your vehicle serviced at our Marshall-area service center if your vehicle's engine light comes on. If there is an issue, you can rest assured that it's being dealt with and the sensor will be reset. This is the best way to make sure that the engine light is reset properly!
Why is the Check Engine Light On?
There are a number of mechanical reasons why the check engine light might be on, so it's important to have your vehicle inspected to make sure that you're not riding on a serious issue. Some of these issues could be:
Loose or faulty gas cap
Worn spark plugs
Faulty catalytic converter
Dirty airflow sensor
Faulty thermostat
Fuel Tank Pressure Sensor
Worn fuel injectors
Let Peters Chevrolet Buick Chrysler Jeep Dodge Ram Fiat Help with All Your Car Troubles!
If you are still unsure how to reset your check engine light after trying all these methods, then you may need to have it looked at by a professional. That's where Peters Chevrolet Buick Chrysler Jeep Dodge Ram Fiat in Longview comes in to help. Contact us at your convenience to learn more about how we can help, or feel free to browse our inventory if you're looking for a new vehicle!